Tour of Tivoli & Castel Gandolfo (5 hour)

The Tour of Tivoli (Villa d'Este and Villa Adriana) and the Castelli Romani (Castel Gandolfo) is a tour "a stone's throw from Rome," organized and promoted by Car Executive.
THE TOUR OF THE ROMAN CASTLES: HOUSE OF MASS AND WINE

The " Roman Castles " is a hilly area a few kilometers from Rome , composed of small towns ( Frascati , Lazio Albano , Ariccia , Castel Gandolfo and others) already appreciated by the ancient Roman nobility here that have built " patrician villas " are used as summer residences . Frascati is famous as the β€œBelvedere " , where in the evening you can enjoy the light show of the near Rome. Frascati owes its fame to the homonymous wine produced in the hills that inspired the famous verses of the song popular Roman . Also as part of the food and wine tour , you can go to Ariccia, a place where they produce the famous porchetta of Ariccia , and stop to eat at one of several " fraschette", the local typical of these areas.
One of the most famous towns of the Castelli Romani is Castel Gandolfo , overlooking the nearby lake and in the Papal Palace , the summer residence of the Pope. The fountain in the main square of the city and the Church of St. Thomas of Villanova are works of the architect Gianlorenzo Bernini. Always with the tour of the " Roman Castles " you can also visit the ancient Tusculum (there are the remains of an acropolis ) and Nemi , a picturesque village with views over the lake of Nemi.

THE DISCOVERY OF TIVOLI: THE WONDERS OF VILLA D'ESTE AND VILLA ADRIANA

A stone's throw from Rome to Tivoli , there are two architectural gems known all over the world : Villa d' Este and Villa Adriana . Villa d' Este is a masterpiece of the Italian garden added to the list of UNESCO world heritage site. Famous throughout the world for its artistic wonders and its many water games, thanks to an impressive concentration of fountains, nymphs , grottoes, constitutes a much-copied model for European gardens in the mannerist and baroque . Villa Adriana , however, is the most beautiful imperial villa designed and built by the Emperor Hadrian in the early second AD . Hadrian's Villa is a testament to the extraordinary level of skill attained from Roman, the heart of a real residence imperial gardens , fountains, temples , basilicas , accommodation for service personnel and sumptuous buildings reserved for important guests. Visiting these two villas is absolutely necessary during your stay.
But Tivoli is also possible to enjoy the wholesomeness of water albule of Tivoli Terme , one of the favorite destinations of visitors and foreign tourists in Italy , and enjoy the rich traditional dishes of the ancient city of Tibur.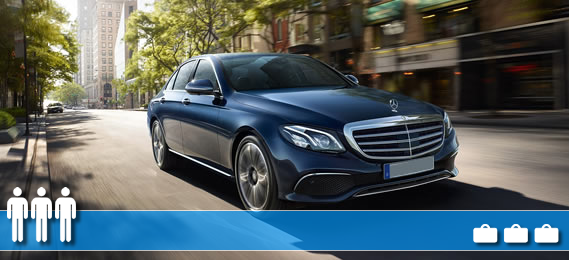 - Mercedes E Class or BMW 5 Series
- Personal Driver
- Fix Rate
- Payment at the end of the service directly to the driver
- Emergency Number Provided
- Max bags 3
* Night transfer from 22:30 to 06:30 + € 5.00
BOOK NOW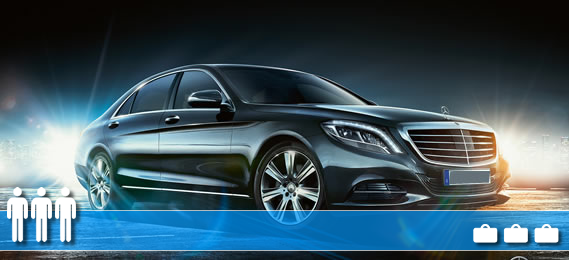 - Mercedes S Class
- Personal Driver
- Fix Rate
- Payment at the end of the service directly to the driver
- Emergency Number Provided
- Max bags 3
* Night transfer from 22:30 to 06:30 + € 5.00
BOOK NOW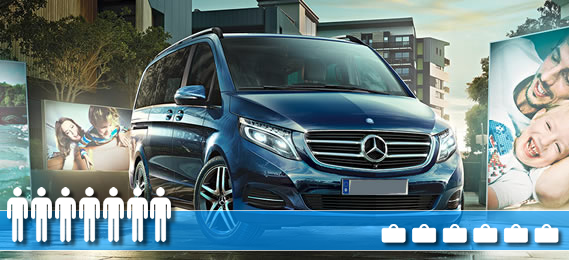 - Mercedes Viano
- Personal Driver
- Fix Rate
- Payment at the end of the service directly to the driver
- Emergency Number Provided
- Max bags 6
* Night transfer from 22:30 to 06:30 + € 5.00
BOOK NOW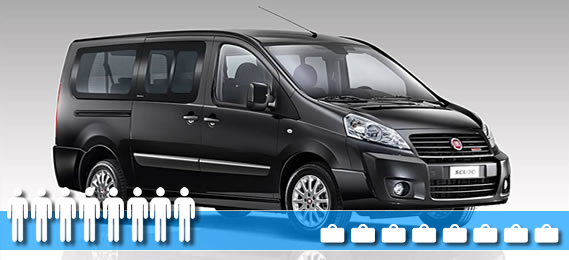 - Fiat Scudo
- Personal Driver
- Fix Rate
- Payment at the end of the service directly to the driver
- Emergency Number Provided
- Max bags 8
* Night transfer from 22:30 to 06:30 + € 5.00
BOOK NOW
Transfer Services and Tours