Tour of Florence & Pisa (8 hour)

Tuscany is one of the most beautiful region of Italy. Here are cities such as Florence, the cradle of the Renaissance, Pisa, famous for its Tower , Siena, famous for its Palio . But there are also beautiful landscapes such as the Chianti Valley and the "Crete Senesi" . For these reasons , this tour is one of the most appreciated by the clients of Car Executive.
Art and nature , binomial always live in Italy , here is one of the greatest expressions . From the Maremma countryside to the coast of Versilia , passing through cities such as Florence , here we are in the land of Leonardo da Vinci and Michelangelo Buonarroti , the land of Giotto and Brunelleschi, but also in the region of small towns with their medieval atmosphere intact . Florence is one of the most beautiful cities in Italy , thanks to its immense artistic heritage. Here is one of the most famous museums in the world: the Uffizi Gallery , which houses masterpieces by Giotto, Raphael, Michelangelo , Botticelli , Caravaggio, Rubens, Rembrandt and many others. Next to the gallery we find Piazza della Signoria, dominated by the imposing Palazzo Vecchio and nearby the Cathedral with its majestic dome of Santa Maria del Fiore designed by Brunelleschi . Crossing the charming " Ponte Vecchio " arrive at the Pitti Palace , historic building of the Florentine culture . From Florence you can go to Pisa , famous throughout the world for its famous Leaning Tower in the Square of Miracles . The famous " Leaning Tower " is nothing more than the bell tower of the Cathedral. Heading south , however, there Siena and the famous " Piazza del Campo " where the Palio di Siena , a horse race that is the challenge between the districts of the city. You can stop at one of the restaurants of the Chianti Valley , famous for its fine wine and meat " Chianina " , or discovering towns like San Gimignano , one of the finest examples of medieval architecture , or Montalcino ( famous for the country his wine " Brunello di Montalcino ").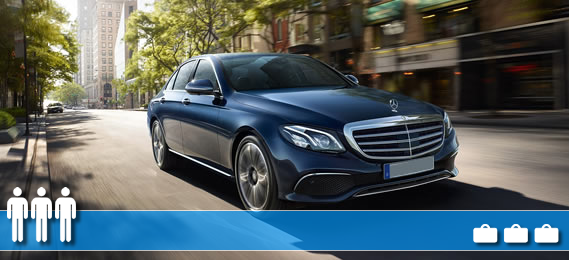 - Mercedes E Class or BMW 5 Series
- Personal Driver
- Fix Rate
- Payment at the end of the service directly to the driver
- Emergency Number Provided
- Max bags 3
* Night transfer from 22:30 to 06:30 + € 5.00
BOOK NOW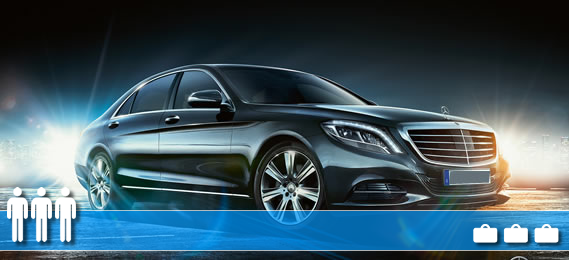 - Mercedes S Class
- Personal Driver
- Fix Rate
- Payment at the end of the service directly to the driver
- Emergency Number Provided
- Max bags 3
* Night transfer from 22:30 to 06:30 + € 5.00
BOOK NOW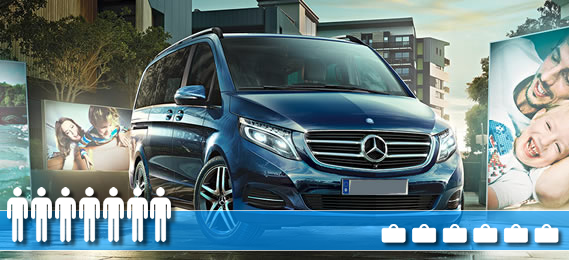 - Mercedes Viano
- Personal Driver
- Fix Rate
- Payment at the end of the service directly to the driver
- Emergency Number Provided
- Max bags 6
* Night transfer from 22:30 to 06:30 + € 5.00
BOOK NOW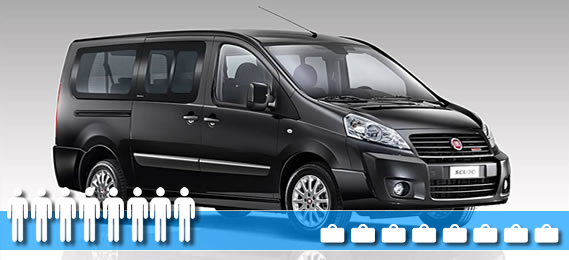 - Fiat Scudo
- Personal Driver
- Fix Rate
- Payment at the end of the service directly to the driver
- Emergency Number Provided
- Max bags 8
* Night transfer from 22:30 to 06:30 + € 5.00
BOOK NOW
Transfer Services and Tours