Tour of Rome (8 hour)

Do you want to discover the eternal city? We at Car-Executive have prepared for you the Rome Tour, a tour designed especially for tourists visiting the "most beautiful city in the world." Do you discover the most beautiful corners of Rome, we take you to visit the most famous monuments, museums, the famous streets for shopping. If you wish, we can take the tour with a tour guide who will describe the many souls of Rome Caput Mundi: the sacred place of Christianity, Ancient Rome, Renaissance Rome and the monumental, the Rome of museums and art galleries , the popular Rome with its squares and its craft shops. Every corner is full of history and interest.
Art and history . In Rome, which offers its visitors these two concepts are linked to the core. Rome is the capital of the Catholic world , the city of the Pope who is visited every year by millions of people . The Basilica of St. Peter is a destination for tourists from all over the world , who can admire the treasures and masterpieces of world art. Symbol of the Basilica 's dome , designed by Michelangelo Buonarroti. In the Vatican Museums is then possible to admire the amazing Sistine Chapel with the fresco of the Last Judgement by Michelangelo himself . But each of the numerous churches of Rome deserve to be visited : in fact, the Church of St. Louis of France , where you will find some of the masterpieces of Caravaggio , or the imposing Basilica of St. John Lateran.
The symbol of the Eternal City is undoubtedly the Coliseum. The amphitheater built by the Romans dominated the Roman Empire . From the Colosseum you can cross the Fori Imperiali to immerse yourself in the spirit of the ancient Roman Empire , to arrive at a Rome more "modern" , the Piazza Venezia and the Altar of the Fatherland to go along Via del Corso and get to the famous Fountain Trevi.
On our tour of Rome you can discover the beauty of Rome popular, thanks to Campo de' Fiori and Trastevere , Rome Villas and the most beautiful gardens in the world ( Villa Borghese, Villa Torlonia ) , the charming squares of Rome (Piazza of Spain, with the famous steps of the Trinita dei Monti, Piazza Navona, Piazza del Popolo , Piazza della Rotonda, with the famous Pantheon, the Roman temple dedicated to all gods ) . Rome is especially exciting city, an open-air museum . Here are the works of the greatest Italian artists ( Bernini Borromini , Caravaggio, Raphael, Michelangelo and many others) , in the streets, in churches , in its museums ( the Vatican Museums , Galleria Borghese, Trajan's Forum ). But it is also an active cultural city Palace of Expositions , the Vittoriano Museum , Capitoline Museums , Music Auditorium.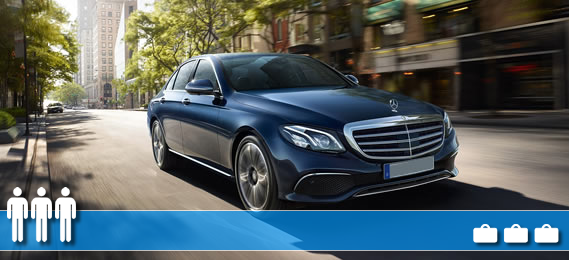 - Mercedes E Class or BMW 5 Series
- Personal Driver
- Fix Rate
- Payment at the end of the service directly to the driver
- Emergency Number Provided
- Max bags 3
* Night transfer from 22:30 to 06:30 + € 5.00
BOOK NOW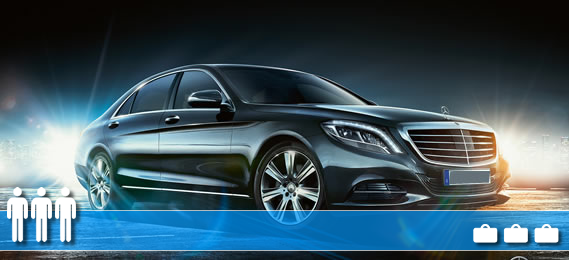 - Mercedes S Class
- Personal Driver
- Fix Rate
- Payment at the end of the service directly to the driver
- Emergency Number Provided
- Max bags 3
* Night transfer from 22:30 to 06:30 + € 5.00
BOOK NOW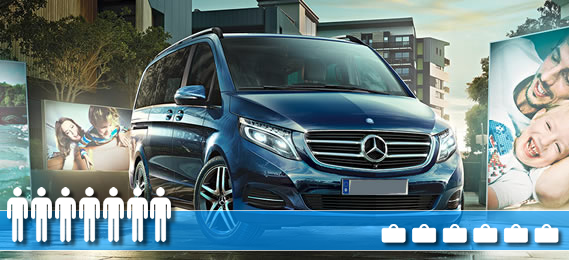 - Mercedes Viano
- Personal Driver
- Fix Rate
- Payment at the end of the service directly to the driver
- Emergency Number Provided
- Max bags 6
* Night transfer from 22:30 to 06:30 + € 5.00
BOOK NOW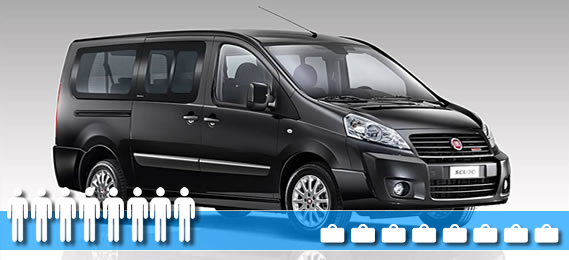 - Fiat Scudo
- Personal Driver
- Fix Rate
- Payment at the end of the service directly to the driver
- Emergency Number Provided
- Max bags 8
* Night transfer from 22:30 to 06:30 + € 5.00
BOOK NOW
Transfer Services and Tours